| | | |
| --- | --- | --- |
| | Short-Cuts to Cold-Calling, A Quick 60 Minute "how-to" | |
SHORT-CUTS TO COLD-CALLING,

A Quick 60 Minute "How-To"


by Eva Cheryl Brinner

Chapter 1 - How Did I Ever Get Into This?

Chapter 2 - Down With the Discomfort and the Agony

Chapter 3 - The Framework of the System

Chapter 4 - The Schedule for the System

Chapter 5 - Let's Set it Up!

Chapter 6 - Make Calls: Getting Past Blockers

Chapter 7 - Connecting: Establishing the Relationship

Chapter 8 - Selling Scripts That Work

Chapter 9 - Call-Back/Follow-Up Scripts

Chapter 10 - Success without Struggle

Available on Amazon and Barnes & Noble, for only $2.99 (

http://www.amazon.com/s/ref=nb_sb_noss?url=search-alias%3Daps&field-keywords=short-cuts+to+cold-calling%2C+a+quick

http://www.barnesandnoble.com/w/short-cuts-to-cold-calling-a-quick-60-minute-how-to-eva-cheryl-brinner/1121801110?ean=2940151884792)

read excerpt for Free! below……..




Chapter 6
MAKE CALLS: GETTING PAST BLOCKERS


Getting blocked by the receptionist is the first wall you'll encounter and it can make you want to run for the door! It is very frustrating.

When I was first starting out, I had been trying to get to a particular someone in HBE, the Adam's Mark Hotel corporation. Each time I called and asked for him, I got transferred right to his secretary and was blocked by her. My mentor, Charlie, then decided to make the same call to show me how to do it. The HBE operator answered, Charlie immediately engaged her in small talk, and made friends with her...and ended up getting transferred directly to the contact's private line! He picked up, she had a conversation with him under the excuse of employment verification for an employee (Charlie was a 'headhunter' for office staff). She found out all kinds of personal information, that he grew up in southern Illinois etc., and ended the call by saying "Great, Tim, let's stay in touch!"

Stay in touch? I though to myself. What! This is man was a complete stranger two minutes ago! I was aghast. And how cheeky! Yet Charlie had remained respectful and respectable the entire time. She had savvy, moxie and know-how - and it worked. Myself, I had nothing, no game at all at the time. Hence, I would therefore each time hit the wall. Charlie was always interesting and entertaining to talk to....but not overly. She knew how to feel out the boundaries with prospects and not indulge in over-familiarity. Always delightful but ever business-like to talk to.

So I learned It could be done, easily and with grace and humor, if you had the skills. Now let me teach you those skills.


Step I: Getting past The Attendant or Receptionist

You're at your desk, list of Leads in front of you, phone to the left and pen to the right, and you are ready to make calls. The first challenge you encounter is getting through to the individual you want to reach. The contact name is on your list and it may be right or wrong, so that is the first step, and you don't want to get hung up there and stopped by the receptionist! Let's look at a simple and easy script for this. You'll notice a very slight variation on the straightforward tact ordinarily taken by most salespeople:

" Hello. I was wondering - is John Jones still there in Marketing?" !
Possible responses you will encounter:

a) "Yes he is..."(You get passed through.)
b) "Yes he is, can I tell him who's calling?"

"Sure. This is Karen Hart with Smith Company - Is He In?"
(State this with confidence, and a kind of familiarity as if you know him. Even if you do not get through on this call, you know for certain for the next call he is the right contact person and you can just ask for him)

c) "No, he's no longer here'.

"I see....Who is there in Marketing now?" (Ask directly, and you will often get the name)

d) "No, he hasn't worked here in years".

"Yes, it has been a while. Who is there in Marketing now?" (If she doesn't know, ask to be sent to the department, and then tell that person "I was trying to reconnect with John Doe but I was told he doesn't work there anymore. Would you know who took his place?")

In either situation you will either know the contact you have is still there or the name of the new person. A win! Next time you call, getting through will be much easier. When you have the correct name, you can put it out there confidently as if you know the person, and get through.



Step 2: Getting Past the next Blocker - The Secretary or Assistant

You've gotten through the first Blocker, the attendant. Now, what does it take to get through the next possible line of defense? How do you handle the secretary, admin or assistant to get past her to talk to the Decision Maker you are trying to reach?

It requires taking charge, and the mechanism for this is control through words!

Let's state right here that Words Matter. Words are Power! Or not, depending on how you consciously use them. To win at this game you must acknowledge the importance of each and every word you use - you must become a Verbal Wordsmith. So if you are the kind of person who blurts out whatever comes into your head, you have to change that. Once again, the conscious, intelligent use of words is Power.

Here's what taking charge does not mean: it does not mean being pushy or being a bully. I've certainly had that done to me and nothing will slam the door faster. No, we are looking for more finesse and class than that!

With the conscious, respectful use of words, you will find that what you say determines what you get back. And that is how "Control through Words" works!

There are words that work, and there are words that don't. That is one of my favorites messages to you, because you will stand or fall on it. That is why I include exact word scripts throughout for you to use.

You'll recognize the Words that don't work because when you put them out there, what you get back is NOT what you want! If you then change the words you put out there, you'll notice it will change the response you get back. Change what you put out there, test it, and change again untill you get back the response you want! Then make a note of it, and only use those words each time. All these scripts have been created and refined this way. It's powerful!

And that's how you tweak the verbiage you use in your calling effort. In each of these steps note the Words that Work - those that get you back responses that you want. Then, only use the words that work!

In the early beginnings I went through this very process in refining my approach in every single step of this System. Now I don't even have to think about it. The words I use work...and I use them over and over again.

This is a far cry from 'The Discomfort and The Agony' we started with in chapter 2!


Important Rules and Simple Word Scripts for Getting Through "The Blockers":

These are great, useable! tips, from my 25 years of experience, that work……and are available in "Short-Cuts To Cold-Calling, a Quick 60 Minute How-To" in a digital edition from Amazon Kindle or Barnes and Noble, for only $2.99. And $2.99 is a great Deal! for my practical experience in cold calling - every single business day for 25 years! This works!

Thank you for your interest! Eva Cheryl Brinner

Powered by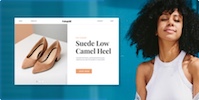 Create your own unique website with customizable templates.